Hyundai Palisade vs Toyota Highlander

If you are in the market for an affordable new SUV, you've likely been considering both the new Hyundai Palisade and the new Toyota Highlander. Both of these vehicles are popular options designed to offer excellent full-sized SUVs at affordable prices. Depending on the trim package you choose, the Hyundai Palisade is typically less expensive than the Highlander, making it a more economical option overall.
Comparing the Engine
Both of the Palisade and Highlander have a V6 engine configuration with just over 290 horsepower for each. They also both have almost identical torque and an 8-speed shiftable automatic transmission. This power is more than sufficient and supports the versatility of both models.
What makes the Palisade engineering stand out here is how quiet the ride is despite sporting its very capable 3.8-liter.
Comparing Interior Configuration
Third row seating has made the Palisade and Highlander popular options that are perfect for families. While third row seating is available with Toyota's Highlander, it's less roomy where it really counts.
Thanks to a taller and wider design, the Hyundai Palisade is more generous with headroom, legroom, and cargo space. Plus, the second and third row seating may be lowered down for some serious cargo space when you need it.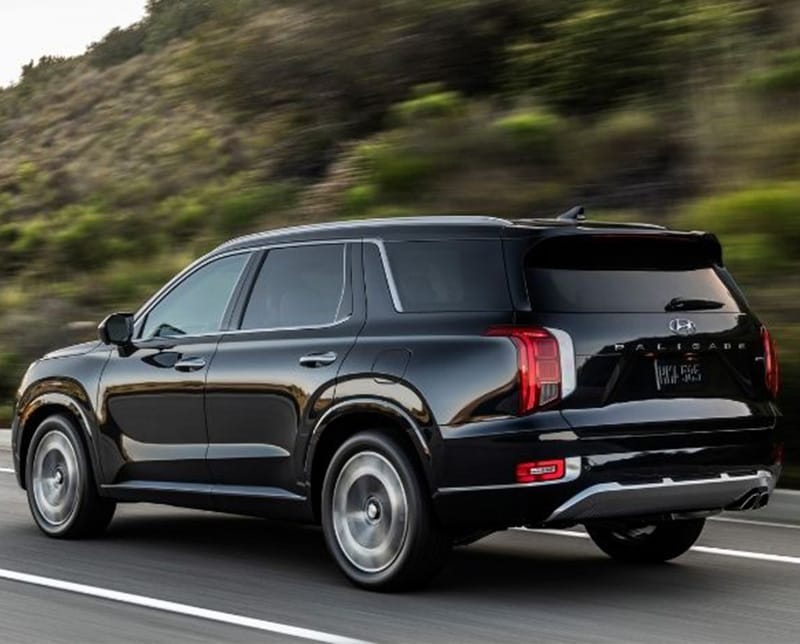 Comparing External Looks and Safety
Make no mistake, both of these vehicles look great and definitely turn heads when they drive past. They have a distinctly modern look – both elegant and athletic in appearance. It's a treat to enjoy such fantastic designs in affordable SUVs.
When it comes to safety, Hyundai delivers year after year. The Palisade remains highly decorated, having won both:
Check Out the Hyundai Palisade Today
Want to take a 2022 Hyundai Palisade for sale here in Richmond for a test drive? As your preferred Hyundai dealer, we're here to help. Contact us online, or stop by CMA's Colonial Hyundai to talk with one of our knowledgeable sales professionals. We're happy to show you all the great features that the Palisade has to offer.